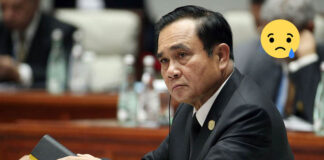 BANGKOK — A day after Facebook denied a Thai government claim its CEO was coming to Bangkok to meet junta leader Gen. Prayuth Chan-ocha,...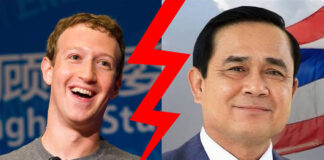 BANGKOK — Facebook CEO Mark Zuckerberg is not traveling to Thailand to meet junta chairman Prayuth Chan-ocha, the social media giant said Wednesday. Two days...
BANGKOK — Chinese signs dominate both sides of the road along which shops cook up fiery Szechuan mala hot pot, mapo tofu, tender pork dishes from Yunnan province and northern-style gyoza.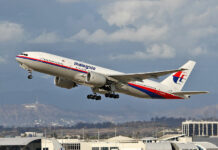 THE HAGUE, Netherlands — An international team investigating the 2014 downing of Malaysia Airlines Flight 17 over Ukraine appealed Thursday for information about a photograph which prosecutors believe features the Buk rocket that blew the passenger jet out of the sky, killing all 298 on board.
Leicester's decline since winning the English Premier League intensified on Tuesday when Craig Shakespeare was fired as its manager, with the Thai-owned club in the relegation zone after another rocky start to a season.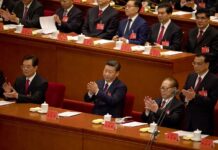 BEIJING — Chinese President Xi Jinping proclaimed his nation's prospects as bright but made a rare acknowledgement of severe economic challenges as he opened the ruling Communist Party's twice-a-decade national congress on Wednesday.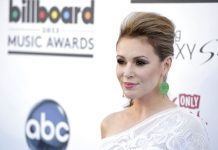 LOS ANGELES — Thousands of women are identifying themselves as victims of sexual harassment or assault following a call to action propelled by actress Alyssa Milano in the wake of Hollywood mogul Harvey Weinstein's downfall over of allegations of sexual misconduct spanning decades.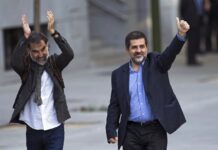 BARCELONA, Spain — Spain's confrontation with its independence-seeking region of Catalonia intensified Monday when a judge ordered the leaders of two pro-independence groups jailed while they are investigated on possible sedition charges for organizing demonstrations before the region's disputed secession vote.